Where We Are
We're conveniently located at the intersection of Topsail and Kenmount Roads and the Trans Canada Highway, locally known as the 'Crossroads" -- hence our name! We're close to Donovan's Industrial Park, and just off the Outer Ring Road.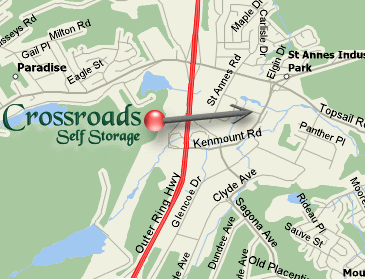 Copyright ©Crossroads Storage Mall Ltd. All Rights Reserved.
Site design and hosting by Triware.